2020 Clear Vision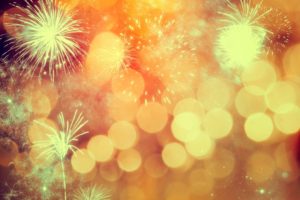 January 2020 is not only the start of a new year but also a new decade. Something very special about this year. It is beneficial to take time to reflect on not only what this past year has been like for yourself but also what this past decade has been for you. With this reflection, I would encourage taking time in prayer seeking God for what this next year and also this next decade would be like. Seek him for what you need to heal from, where you would like to be and in the decisions that need to be made in order to get to this place.  There are various ways one can do this. One very specific way is a vision board. Find the time to explore and seek the direction with:
*Your Finances
*Your Health
*Your Relationships (significant other, family, friends)
*Your Career
*Your Growth
*Your Relationship with God
Scripture says:
Matthew 7:7 – "Ask, and it shall be given you; seek, and ye shall find; knock, and it shall be opened unto you:"
As you make decisions about the next steps in your life remember:
Proverbs 3:5-6
Trust in the LORD with all thine heart; and lean not unto thine own understanding.
In all thy ways acknowledge him, and he shall direct thy paths.
Psalms 32:8 – I will instruct thee and teach thee in the way which thou shalt go: I will guide thee with mine eye.
Psalms 37:23 – The steps of a [good] man are ordered by the LORD: and he delighteth in his way.
Jeremiah 29:11 – For I know the thoughts that I think toward you, saith the LORD, thoughts of peace, and not of evil, to give you an expected end.
As long as you are going in the direction God is guiding you to, it will be the right direction. See what God has in store for you in this next decade!
God bless ~
Kelly Saylor