Meet Our Team
We are a team of licensed professional counselors specializing in a wide range of issues such as: Marriage (including Infidelity), Child Therapy, Trauma, Men's Issues Including Sexual Addiction, Abuse, Relationships, Anxiety/Depression.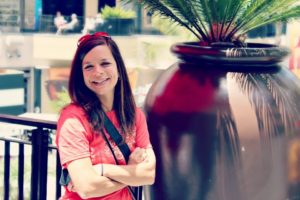 DAWN POULTERER-WOODS
Contact for Scheduling Training Dates
‪704 266-0874
Dawn Poulterer-Woods has been working with students and families her entire adult life. She started her career teaching high school English and research writing after graduating from Messiah College. Through teaching, life coaching, writing and speaking, Dawn has provided guidance and encouragement to those who are hungry to live with meaning and purpose. Her passion is helping people thrive and identify what blocks them from the full life they were meant to live.
After working as a support to families in the guidance office and teaching in the classroom of a private Christian school for 12 years, Dawn now focuses on training and teaching. She speaks in churches, schools, and other organizations with the hope to help individuals navigate the world we live in today. Dawn has lead parent seminars, youth events, workshops, and women's retreats. She has joined Sure Hope as a trainer bringing her wisdom and communication skills to local organizations who are impacting their communities with truth.
Dawn has her masters in Christian Counseling from Gordon-Conwell Theological Seminary. She calls Pennsylvania home, has three books she is reading at the same time, loves to be outside and stays connected to the many girls she has mentored over the years. Dawn recently finished writing a chapter on technology and its impact on early childhood development and is working on a book to help train parents on how to manage technology in their homes. Dawn is known for her sense of humor, down to earth personality and value for silence. In mid-life Dawn recently married Scott Woods. After many years of singleness she finds herself relating to both those who are single and those who are married.
"Parenting in a Digital Age"
"Helping your Child Flourish in a Self-Absorbed Culture"
"Parenting in an Age of Anxiety and Perfectionism"
"Maturity does NOT come with age: How to Raise a Mature Human"
"Learning to Prioritize Silence"
"Self-Care vs. Self-Gratification"
"Family Attachment as the Key to Healthy Children"
"Investing in Your Child's Soul"
"A Love/Hate Relationship with Singleness"
"The Need for Both Solitude and Community"
"How to Study the Scriptures"
"Loving the Disciplines of the Faith"
"Caring Well for Your Friends"
"The Lost Skill of Self-Reflection"