Meet Our Team
We are a team of licensed professional counselors specializing in a wide range of issues such as: Marriage (including Infidelity), Trauma, Men's Issues Including Addiction Therapy, Abuse, Relationships, Anxiety/Depression.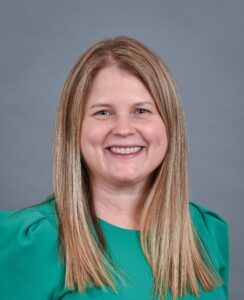 JILL HALE MACC, LCMHCA
Online Counseling for all of NC
(Tuesdays 10AM – 1PM and Fridays 8AM – 3PM)
(704)626-1182
[email protected]
I would like to warmly welcome you to SureHope Counseling! Since 2012, I have been credentialed as a Licensed Clinical Mental Health Counselor
Associate in North Carolina. My education includes a Bachelor of Science in Human Services degree from Wingate University in 1998, and a Master of Arts in Christian Counseling from Gordon-Conwell Theological Seminary in 2006.
You may be . . .
overwhelmed as a parent, perhaps feeling anxious or depressed.
parenting special needs children, with all the joys and challenges that brings.
experiencing a difficult loss, perhaps the death of a parent, spouse, or friend, and you feel stuck in your feelings of grief or disappointment.
suffering from the loss of a child and/or the pain of miscarriage or infertility.
going through a transition or relocation, and there are so many changes and adjustments that it's difficult to regain your footing.
a pastor or spouse of a pastor, or the child of a minister, struggling with the stress or loneliness of being in leadership, or the pain from emotional
or spiritual abuse in a difficult church.
considering or preparing to live cross-culturally and work overseas.
a missionary or MK who has experienced the joy and stress of living overseas.
hurting deeply after the ending of a job or ministry role, maybe even questioning your calling, feeling confused about your identity, and wondering what you should do next.
I want to encourage you, in all of these things, there is hope! By seeking out counseling, you have made a courageous first step toward healing and growth.  It would be my honor to join you in your journey!
I offer telehealth (online) counseling, so you can participate from the comfort of your own home or private office. Distance counseling allows for more
flexibility and is performed through a HIPAA compliant platform. My faith is a core part of my counseling. I believe it is God who transforms our restless hearts and minds, allowing us to grow and change in the ways we truly long for. However, I work with clients regardless of their spiritual beliefs and I am sensitive and respectful in honoring individual preferences regarding faith. My approach to counseling is an integration of Cognitive Behavioral Therapy, Client-centered Therapy techniques, Family Systems, and Psychodynamic theories. I am also certified as a Prepare/Enrich Facilitator, and enjoy working with pre-marital couples. Currently, I am completing training in Emotionally Focused Individual Therapy. I use these modalities to help a variety of clients, such as those who are experiencing grief or miscarriage/infertility/infant loss, parenting special needs children or neurodiverse children, and individuals or couples working through transitions or adjustments due to ministry-related crises or stress.
"You have made us for yourself, O Lord, and our hearts are restless until they rest in You." ~ St. Augustine