Meet Our Team
We are a team of licensed professional counselors specializing in a wide range of issues such as: Marriage (including Infidelity), Trauma, Men's Issues Including Sexual Addiction, Abuse, Relationships, Anxiety/Depression.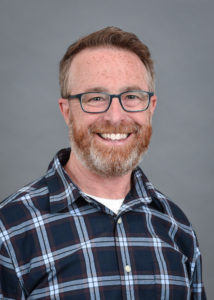 MIKE VAUGHN MA, LCMHCS, CSAT
Matthews office
980-292-3586
[email protected]
www.counselingpracticecoach.com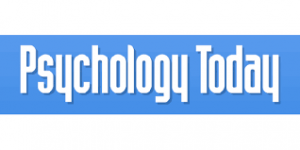 Hi, I'm Mike Vaughn, MA, LCMHCS, CSAT and co-founder of SureHope Counseling & Training Center.  I help people strengthen their marriage, find freedom from sex addiction, and experience peace again in the face of a traumatic event.  I have helped hundreds of people, over the last 18 years, find ways to come through difficult situations stronger and healthier than before. I would consider it a privilege to work with you, please contact me.
Sex Addiction Therapist, Couples Counseling, Trauma Therapy
Coming to counseling is a brave and significant step for anyone seeking to grow.  My role as your therapist is to help you do the transformative work needed to overcome trauma and regain harmony in your relationships. You may be looking for someone with specialization for your specific needs, including sex addiction recovery, couples counseling or trauma therapy. In order to best support my clients, I received advanced certifications in each of these areas after receiving my M.A. degree from Gordon Conwell Theological Seminary in 2003.  
These additional certifications include Gottman Method couples therapy (I, II, III) with direct training from John and Julie Gottman.  I am a trained provider of EMDR and Brainspotting, which are well researched methods to treat trauma.  I am also a Certified Sex Addiction Therapist (CSAT).
I've seen God do amazing things in the lives of the people I've worked with over the years.  My approach to counseling includes a Christian faith based perspective that can be incorporated into your sessions should you choose.
Counseling – Individuals & Couples
I provide 50 minute counseling sessions in the Matthews, NC office for individuals and couples.  As an experienced sex addiction therapist, I help men find lasting freedom from unwanted sexual behaviors.  I have done extensive work in couples counseling, helping couples overcome obstacles in their relationship and find greater connection. I also provide trauma therapy to individuals who want to uncover how a traumatic event is currently impacting their life and find ways to have peacefulness in spite of what they've experienced.
Intensives – 1-3 Full Day Counseling Sessions
Many people are looking for a faster and more interactive way to work rather than typical weekly sessions.  For this reason, I also provide intensives.  Intensives are 1-3 full day sessions completely focused on your needs and growth.  During this time you will be able to cover the equivalent of several months of therapy over the course of days.  You may find this single time to be more convenient for your schedule.  Additionally, you may be in a place where you want uninterrupted time to address your needs more quickly than in a weekly session format. If you would like to find out more about the intensive format please contact me.  I would be happy to talk with you to see if it would be a good fit for your needs.
Workshops – Therapy In A Retreat Setting
Do you need something different than counseling in the office?  Then therapeutic workshops might be the best fit for you!  I host 1-4 day workshops in a beautiful retreat setting near Charlotte, NC.  The workshops give you a breakthrough experience that will change the current course you're on in your relationship, in your counseling practice, or as you recover from a sex addiction.  Find out more at The Restoration Experience.
The sex addiction recovery workshop equips men with the tools they need to remain successful in recovery from sex or pornography addiction.  The workshop is designed and led by a certified sex addiction therapist.  
The therapist workshop helps counselors experience renewal for their counseling practice.
Meet Mike Vaughn
If we haven't had a chance to meet personally yet, I welcome you to see some of the work I've shared with our community.  I am a regular contributor on the Charlotte Today Show (NBC) with over 100 segments aired.  Additionally I've appeared on The Matt & Ramona show here in Charlotte, NC as well as several podcasts including my own, The Inner Process.
I've worked with nationally recognized programs including Bethesda Workshops and Onsite Workshops.  I've also authored, Innovate with Intensives, to help other therapists incorporate intensives in their practice.  
When I'm not counseling I'm likely reading a book, hiking to the top of a mountain in North Carolina, or hanging out with my family. True joy for me comes from relationships with God, my wife and three kids, and close friends.
Let's Talk
While at times things might seem especially difficult or even hopeless, I have found there is hope that we can be sure of.  I would count it a privilege to come alongside you to help you experience joy in your daily life and harmony in your relationships again. Please contact me. I look forward to talking with you.