Meet Our Team
We are a team of licensed professional counselors specializing in a wide range of issues such as: Marriage (including Infidelity), Trauma, Men's Issues Including Addiction Therapy, Abuse, Relationships, Anxiety/Depression.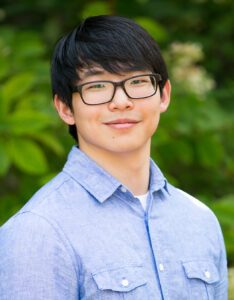 People commonly say life is a journey full of ups and downs, but sometimes we feel our journey is only going down. We are left feeling lost, trapped, and in pain. Sadly, we do not always have the help or the resources to get through these moments due to various circumstances in our life. Therapy is not a fix-all solution, but it can be the catalyst to taking steps out of what can feel like a bottomless pit and give us the strength to face our problems. It can be the change that will open paths that we did not even realize were there or take on paths that we believed were too difficult for us to traverse. I hope that I can be a steadfast presence for support through whatever you are experiencing and help you find your path through your darkest of valleys.
My name is Daniel Pak and thank you for taking the time to learn about me and I hope you will find it helpful in your search for a counselor. I am a Licensed Clinical Mental Health Counselor Associate. I received my Master's degree in Clinical Mental Health Counseling from the Wheaton College Graduate School and my Bachelor's degree in Psychology from the University of Illinois, Urbana-Champaign. I am a 2nd generation Korean-American and I connect with the cultural dynamics that play into this bi-cultural background of growing up with 1st generation immigrant parents at home and a western American social environment outside.
I work with people who are struggling with depression, anxiety, anger, and life transitions. I specialize in working with teens, between the ages of 11 through 18, that are struggling with emotion regulation, executive functioning skills, and social skills. Also, I work with couples struggling with relationship conflicts, communication, life transitions, and intimacy.
First and foremost, in my work with you I am focused on creating a space where you feel heard and understood. A place where you can come without feeling judged and be who you are. I strive to make this a foundation for our client-therapist relationship. From there, I am committed to finding a therapeutic approach that connects with you and helps you experience the most growth. I value a person-centered approach while using acceptance and commitment (ACT) and cognitive-behavioral frameworks. I focus on helping you understand the patterns of your thoughts, emotions, and behaviors so that you can discover new ways to elicit change and cope with overwhelming experiences. I strive to help you identify your deep-rooted values, bring forth your true self, and support you in taking steps to living out who you truly are in the world.
For couples, I focus on helping you understand each other by identifying your thought and emotional patterns/cycles and how they are contributing to what seems like an unending cycle of conflict and pain. We will work together to generate a new cycle of peace between you and your partner.
My work with teens involves building a safe and open relationship with your child, centered around an activity-based model. I focus on developing your child's self-awareness to help them understand the flood of emotions they are experiencing and help develop stability and structure in their lives.
If you are looking for help in navigating through life's struggles, please do not hesitate to reach out. We can work on making this a critical step toward finding change, healing, and peace.