Meet Our Team
We are a team of licensed professional counselors specializing in a wide range of issues such as: Marriage (including Infidelity), Trauma, Men's Issues Including Sexual Addiction, Abuse, Relationships, Anxiety/Depression.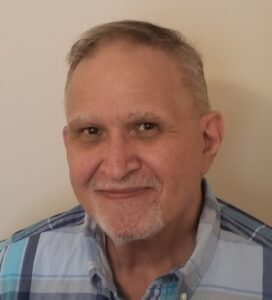 Jim Katsoudas MACC, LCMHC, CCTP
Currently Not Taking New Clients
North Charlotte office: 704-593-6920
In Network with Blue Cross and Blue Shield Insurance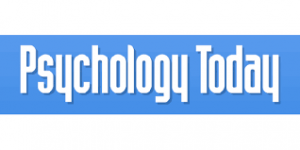 Jim Katsoudas MACC, LCMHC, CCTP
Thank you for considering me as your counselor. I consider is an honor when my
clients share their life with me and allow me to enter in the areas of their life that they
find difficult. As a Surehope counselor I believe in creating an atmosphere that is
conducive for healing. A safe and friendly place where my clients feel free to honestly
express themselves, and work through the problems they face.
As a Certified Clinical Trauma Professional (CCTP)  I work with individuals to help
them overcome debilitating problems they may be experiencing from past traumatic
events in their life. I am trained in Eye Movement Desensitization and Reprocessing (EMDR)
therapy. Which is an extensively researched, effective psychotherapy method proven to help people
recover from trauma and other distressing life experiences, including PTSD, anxiety, depression, and
panic disorders.
I specialize in working with men and the many issues they may face, such as anxiety,
depression, relationship problems, anger, career and job changes, pornography, sexual
addiction, sexual abuse, sexual identity issues and problematic sexual behaviors.
In addition, I counsel women who are experiencing anxiety, depression, and
relationship problems. I enjoy counseling couples for premarital counseling and
couples for marital counseling. I also provide career counseling, helping clients find
direction for their vocations in life. As a Christian Counselor, I am available to assist
people spiritually and theologically with problems and questions they may have about
their spiritual life and the Christian Faith. Whether or not spirituality in brought into
our sessions I leave that up to my clients to decide.
I earned my Masters in Christian Counseling degree from Gordon Conwell Theological
Seminary. My undergraduate work was done at Columbia International University
where I earned a Bachelor of Science in Bible and Church Ministries.
​
During my master's program, I had an opportunity to work with geriatric population
in an assisted living facility, and as an intern in a wellness center providing counseling
to individuals, couples, families and adolescents. Prior to becoming a Licensed Clinical
Mental Health Counselor (LCMHC), I worked for fourteen years as a Pastoral
Counselor for a nonprofit organization and working extensively with men dealing with
problematic sexual behaviors and relational problems.
As a Counselor I believe in empowering my clients to live their life according to their
own self- determination. I employ an eclectic approach in counseling using a variety of
methods and modalities such as Psychodynamic Therapy, Cognitive Behavioral
Therapy (CBT), Experiential Therapy, Narrative Therapy and Solution Focused
Therapy. I am also a Certified Prepare & Enrich Facilitator and Certified Symbis
Facilitator helping couples understand each other and themselves better in their
marriage. These are well-established and researched methods of counseling that are
widely respected as being effective. As a Christian Counselor I believe in a holistic
approach of understanding human life and offering a compassionate approach to
understanding ourselves physically, mentally, emotionally, and spiritually.
I am married to my best friend, my wife Teri.