Meet Our Team
We are a team of licensed professional counselors specializing in a wide range of issues such as: Marriage (including Infidelity), Trauma, Men's Issues Including Addiction Therapy, Abuse, Relationships, Anxiety/Depression.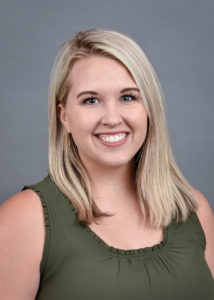 Hi there! I'm Callie Gross and I am a Licensed Marriage and Family Therapist. My education includes a bachelor's degree in Psychology and Human Development and Family Studies from South Dakota State University and a master's degree in Marriage and Family Counseling from Liberty University.
I have worked in various settings, including private practice, churches, and residential treatment centers. Some of the populations I have had the privilege of working with include adolescents faced with anxiety, depression, trauma, anger issues, and life transitions. I also counsel adults experiencing some of the same issues. Working with couples in the dating, engaged, and married phases of life struggling with attachment, communication, conflict resolution, and other related issues is also a passion and specialty of mine. I am Prepare/Enrich certified, and I utilize this tool to assess and enrich relationships.
Through the combination of Cognitive Behavioral Therapy, Narrative Therapy, and Family Systems Theory, I work to the best of my ability to engage with each person sitting in front of me to promote healing and growth in necessary areas of change. In my master's coursework, I was also trained how to weave my Christian worldview into counseling. This perspective can integrate seamlessly into the models mentioned above, however, should this be a view you are not interested in exploring, that choice will be respected.
It would be an honor to come alongside you on your journey toward healing and growth! Please feel free to contact me by phone at 704-954-8104, or by emailing [email protected] to ask any questions. I look forward to speaking with and working with you!