Meet Our Team
We are a team of licensed professional counselors specializing in a wide range of issues such as: Marriage (including Infidelity), Trauma, Men's Issues Including Addiction Therapy, Abuse, Relationships, Anxiety/Depression.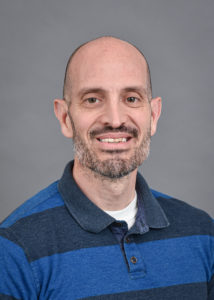 I am a Certified Fee-Based Pastoral Counselor who counts it a privilege to join with you in your emotional/spiritual burdens to find healing.  As a Pastoral Counselor I have both theological and psychological resources to draw from as appropriate to your needs. Apart from my seminary training I have completed four units of Clinical Pastoral Education as a Chaplain Resident at Carolinas Healthcare System (Atrium) – Main Campus.
I have also completed the Psychodynamic Psychotherapy Programs through the National Psychological Association for Psychoanalysis where I earned certification as a psychodynamic psychotherapist as well as The Training and Research in Intersubjective Self Psychology Foundation.  Whatever approach is most relevant to your needs I am informed by the idea that we are all seeking a meaning-filled life. This led me to complete coursework through the Institute of Logotherapy where I obtained the Academic Associate Credential.
Interests in working with those struggling with sex addiction led me to receive training from the International Institute for Trauma and Addiction Professionals (IITAP). When it comes to working with married couples or those wanting to address pre-marital concerns, I draw upon my training in the Gottman approach to couples counseling (Levels 1 and 2) and being a certified Symbis facilitator (for pre-marital counseling).
I come to SureHope Counseling and Training Center with a background in working in the hospital and hospice setting. I have served in these contexts as a chaplain and grief counselor for several years. In addition to this I have had my own private practice.  The diversity in these settings has afforded me the opportunity to help people struggling with grief/loss, life transitions, spiritual issues, relational issues, anxiety, and depression.
I am intent on creating a comfortable space where we can work together so that you may experience relief from pain, greater self-understanding, autonomy, improved relationships, resiliency, and a life filled with meaning.
Drs. Paul and Lillian Wong have said, "Meaning is all we have; relationship is all we need".  They go on to say that if we have both we can cope better with life's difficulties and live a fuller more meaningful life.  I agree. I look forward to working with you in your pursuit of restoration and purposeful living.