Meet Our Team
We are a team of licensed professional counselors specializing in a wide range of issues such as: Marriage (including Infidelity), Child Therapy, Trauma, Men's Issues Including Sexual Addiction, Abuse, Relationships, Anxiety/Depression.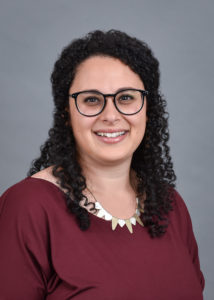 Welcome! It is such a privilege to be invited into your life!
Are you a parent or caregiver struggling to communicate well with your child, build a healthy relationship, or manage behaviors in the home? Suffering from anxiety or depression, and don't understand what's happening behind it all? A pastor shepherding your congregation through challenges but need more support? As a Licensed Marriage and Family Therapist (LMFT), I believe in supporting the entire family system and community in order to prepare the next generation for mental, emotional, spiritual, and relational maturity. My joy and desire is to bridge the gap between spirituality and mental health and serve the community through mental health education.
With over 7 years of clinical experience in family, adult, child & play therapy, I specialize in coaching, education, and training for adults and caregivers of children, pre-teens, and teens on topics including:
Anxiety, depression, ADHD, and other mental illness
Behavioral problems
Difficult life transitions including grief/loss, divorce, family stress, etc.
General challenges with new life stages
Emotional intelligence and regulation
Self-image, self-esteem, and identity
I believe that education is a great place to start for individuals or caregivers needing support. Please take a look at the "Training" section of our website to learn more about seminars, workshops, and groups (both online and in-person) that I offer on various topics. Please contact me directly if you are interested in booking a speaking event at your church, school, MOPS group, etc. Some presentations I have given in the past include:
Walking Your Child Through Anxiety
The Wonderful World of ADHD
Which Wolf Will You Feed? Anxiety 101
Coloring Inside the Lines: Teaching Boundaries and Emotional Health to Preschoolers
Thriving in the Hills and Valleys: A Pathway to Mental Health Through and After Pandemic Life
New Rhythms: Understanding the Mind-Body-Soul Connection
My education background includes a Bachelor's Degree in Human Development and a Master's Degree in Marriage and Family Therapy from Virginia Tech.
Please feel free to contact me with any questions! I look forward to working with you.