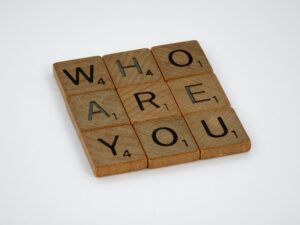 Core wounds are significant and deep.  Many times, they are wounds that first took root as a small child and throughout life were reinforced throughout a myriad of negative situations and circumstances.  There are many examples of core wounds:
I am not enough
I am defective
I don't measure up
I am helpless/powerless
I am unworthy
I am unloved
I am incapable
I am undesirable
I am unforgivable
I am unknown
My life is insignificant
I am a mistake
I am a disappointment
A common result of core wounds is that they attack the individual's identity.  Core wounds help a person to question everything.  Not knowing where to find stability and consistency in their life.  As this instability goes further, it is not uncommon that individuals will have issues develop over time.  Some of the many possibilities of issues include panic disorder, social anxiety, addictions and depression.  Each of these issues require specific treatment that has a mixture of cognitive, emotional and sometimes bio-chemical treatment.  Treatment that includes each one of these pieces is needed for holistic healing.
When an individual is interested to go to the deepest area of healing pertaining to core wounds, they will find this will include spiritual healing.  When looking for and understanding what a person wants to base their life on (what is stable, consistent, unchanging, something they can always count on and bigger than themselves) which gives them purpose in their life is very important.
For clients who have chosen to base their life in a relationship with Christ, these are a few of the many aspects we learn in scripture that provide answers toward core wounds:
I am a child of God (John 1:12)
I have peace with God (Rom. 5:1)
I have access to God's wisdom (Jas. 1:5)
I am helped by God (Heb. 4:16)
I am not condemned by God (Rom. 8:1)
I am tenderly loved by God (Jer. 31:3)
I am Christ's friend (John 15:5)
I am a member of Christ's body (1 Cor. 12:27)
I am firmly rooted and built up in Christ (Col. 2:7)
My needs are met by God (Phil. 4:19)
I have been given a spirit of power, love, and self-discipline (2 Tim. 1:7)
I have been given great and precious promises by God (2 Pet. 1:4)
I have been bought with a price, and I belong to God (1 Cor. 6:19, 20)
I have been adopted as God's child (Eph. 1:5)
I am assured that all things are working together for good. (Rom. 8:28)
I cannot be separated from the love of God (Rom. 8:35)
I can do all things through Christ, who gives me the strength I need (Phil. 4:13)
*Adapted from a list from "Armor of God" pg 178-179~ Priscilla Shirer
Understanding core wounds, how they affect daily life and learning to overcome and heal from them is essential to your identity.  If you have more questions concerning this journey, contact us today!
God bless ~ Kelly Saylor   MACC, LMFT (NC), LCMHC (NC), AAMFT-S, LPC (SC), BC-TMH, CCTP, CCATP
SureHope Counseling & Training Center – Kelly Saylor