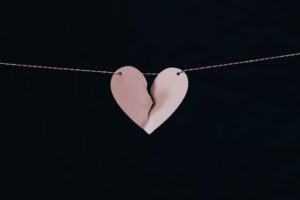 Core wounds. Perhaps you have never heard of such a term, but chances are, you have dealt with them in some way. A core wound is a deep emotional wound, most often formed from suppressed pain and emotions internalized from a significant event, usually in childhood. This pain will likely grow and create a belief system about the self, often leading to compensating behaviors to manage the pain.
Some examples of core wounds include:
I am not enough
I am defective
I don't measure up
I am helpless/powerless
I am unworthy
I am unloved
I am incapable
I am undesirable
I am unforgivable
I am unknown
My life is insignificant
I am a mistake
I am a disappointment
So why is it important to explore core wounds? Core wounds, along with other factors such as genetic predispositions, can lead to a variety of issues. Some of these issues are compensating behaviors used to unhealthily manage the core wound, others are a reaction. These can include stress, anxiety, panic, depression, grief, self-harm, emotional eating, eating disorders, alcoholism, drug abuse, other addictions, and many other disorders and behaviors. Core wounds also usually affect attachment, so relationships can be jeopardized. The core wound causes disconnection with self and others when triggered.
As previously mentioned, core wounds are often due to an emotionally significant event in childhood that shaped the view of self, others, and the world. As children we are free, trusting, secure, until an event occurs that compromises this. We can use the picture of the Garden of Eden when shame and sin entered the world by the disobedience of Adam and Eve. What was once freedom and closeness to each other and God, became shame, separation, and woundedness. To clarify, core wounds are not sin themselves, but rather can be created out of the behaviors they produce. Now, in life we are susceptible to hurtful experiences and suffering, and therefore learn ways to cope and compensate, so as not to feel this heartache. Thus the core wound develops.
God assures us healing in this heartache is possible, even more, that he will be with us in the suffering. We can look to scripture for encouragement.
"And the God of all grace, who called you to his eternal glory in Christ, after you have suffered a little while, will himself restore you and make you strong, firm and steadfast." – 1 Peter 5:10
"For our light and momentary troubles are achieving for us an eternal glory that far outweighs them all." – 2 Corinthians 4:17
"When you pass through the waters, I will be with you; and when you pass through the rivers, they will not sweep over you. When you walk through the fire, you will not be burned; the flames will not set you ablaze." – Isaiah 43:2
"The Lord is near to the brokenhearted and saves the crushed in spirit." – Psalm 34:18
Because these experiences and wounds can be painful, exploring them with gentleness is vital. This process is not one that should be done alone, in fact it may be almost impossible to do this healing work in isolation, as it perpetuates the act of hiding the wound.
For this among other reasons, the clinicians at SureHope will dedicate some blogs the rest of the year to each of the core wounds, to provide better understanding of the acknowledgment and healing process of these wounds. If you are interested in learning more about them, stay tuned or please reach out to a clinician to determine the next right step for you.
-Callie Gross – https://surehopecounseling.com/callie-gross-adolescent-therapy-and-couples-counseling/