Fostering Healthy Friendships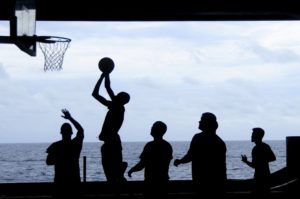 Today more than ever we live in a culture where everyone is SO busy! Many of us think being
busy is a virtue, and elevate being busy as "the way" to live or else we must not be measuring up to the
culture's standard for productivity. Unfortunately, with this mindset many of our relationships can
suffer. God said He created us in His image and therefore, we have been created to need and desire
relationships with others as well as with Him.
In the Bible there are many references to "one another". Jesus himself prayed, ate, slept,
counseled, rebuked, exhorted, cried, rejoiced, healed, celebrated, baptized, buried, and walked with
people in the "one another" frame of mind. And yet today it seems people deprive themselves of doing
these very things with one another because there is too much work to be done. The rate of anxiety and
depression are higher today than ever before and I can't help but wonder if our lack of "one another"
living is related to these statistics.
Proverbs 27:17 reads, "As iron sharpens iron, so one man sharpens another." Our friendships
are critical parts of becoming a more developed person. Perhaps what we need as a culture is
permission to create more time in our lives for friendship. Here are some simple ideas for creating this
space in daily living. Take an evening walk with a neighbor or your spouse, set up a weekly 30 minute
phone date to connect with a friend, establish a weekly or monthly dinner date with a friend or find a
work out partner to exercise with. For some of us if we simply change our mindset to inviting friends
into the activities we already do daily, that can be the solution to create more "one another" time in our
lives.
What step will you take today to move toward fostering healthy friendships? Keep in mind what
we do today affects the outcome of our tomorrow!
~Susan Steier